Welkom op de website van CrossFit Hengelo
CrossFit Hengelo is ontstaan voor jou! Wij willen een CrossFit box creëren waar wij zelf naar toe zouden gaan om te sporten.
Een box waar het draait om "De Community". Samen trainen, samen de workouts finishen, het samen zwaar hebben, samen succes en vooruitgang boeken, samen feestjes vieren en gezelligheid ervaren.
Waarom CrossFit Hengelo?
CrossFit maakt je fit! Uithoudingsvermogen, kracht, conditie, flexibiliteit, snelheid, coördinatie, wendbaarheid, evenwicht en nauwkeurigheid zijn onderdelen van jouw fitheid. Wij werken hieraan door middel van constant gevarieerde workouts met functionele bewegingen, uitgevoerd in een hoge intensiteit.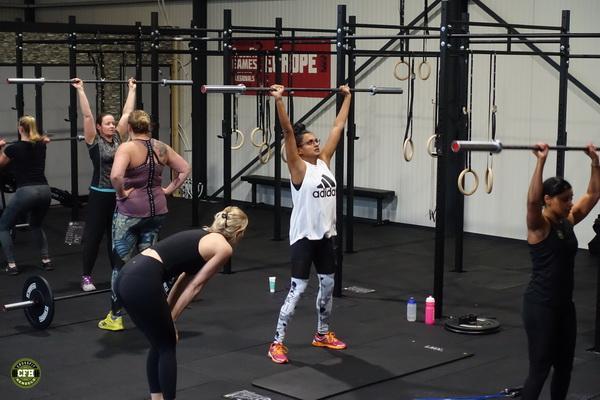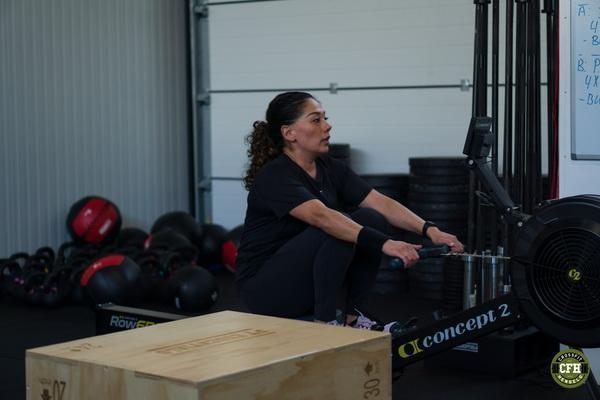 De training
Iedere training is anders; oefeningen, herhalingen, gewichten en duur variëren van dag tot dag. Dat maakt de trainingen effectief en levert dus sneller resultaat op. Daardoor ga jij jouw persoonlijke doelen behalen.
CrossFit oefeningen hebben een sterke relatie met dagelijkse activiteiten en handelingen. Tillen, bukken, heffen, springen, ect. worden dagelijks in trainingsvormen toegepast. Het gaat niet om veel apparatuur maar om functioneel bewegen!
Kettlebells, medicine balls, halterstangen, springtouwen en optrekstangen helpen ons bij die bewegingen. Heel veel wordt gewoon met effectieve bewegingen zonder hulpmiddelen gedaan. Altijd met instructie en aanwijzingen, voor optimaal resultaat!
De opbouw van de training
Een training bestaat altijd uit een warming-up, techniek-uitleg/training, krachttraining en een WOD (Workout Of the Day). In die WOD wordt op hoge intensiteit gewerkt en hier zie je de enorme stimulans van de groep/community het beste. "We zijn pas klaar als de laatste klaar is"!
Iedereen kan aan deze trainingen meedoen, ieder op zijn eigen niveau, met zijn/haar eigen doel. Fitheid ontstaat in de trainingen, je hoeft niet fit te zijn om met CrossFit te starten!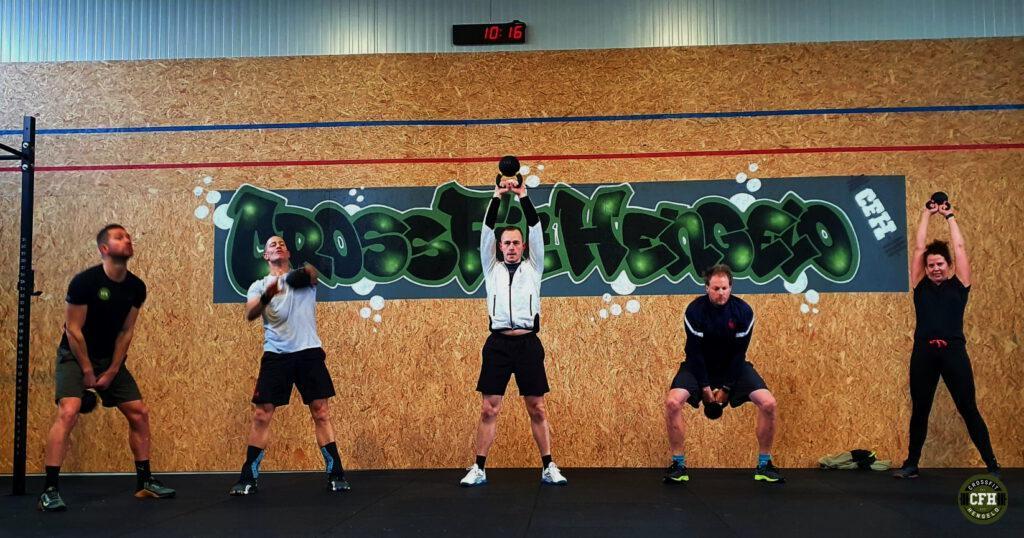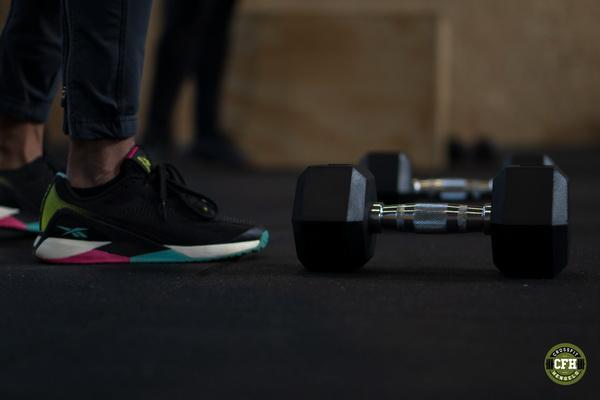 Be patient
Verwacht niet dat je direct net zo zwaar kunt trainen als ervaren CrossFitters. Techniek komt eerst!
Train hard
Om CrossFit goed te kunnen beheersen en om écht fit en sterk te worden, train je minstens 2 of 3 keer per week. TRAIN HARD!
Get strong
Olympisch gewichtheffen, atletiek en gymnastiek. De perfecte combinatie om extreem fit te worden.