Nieuwsbrief januari 2023 – 2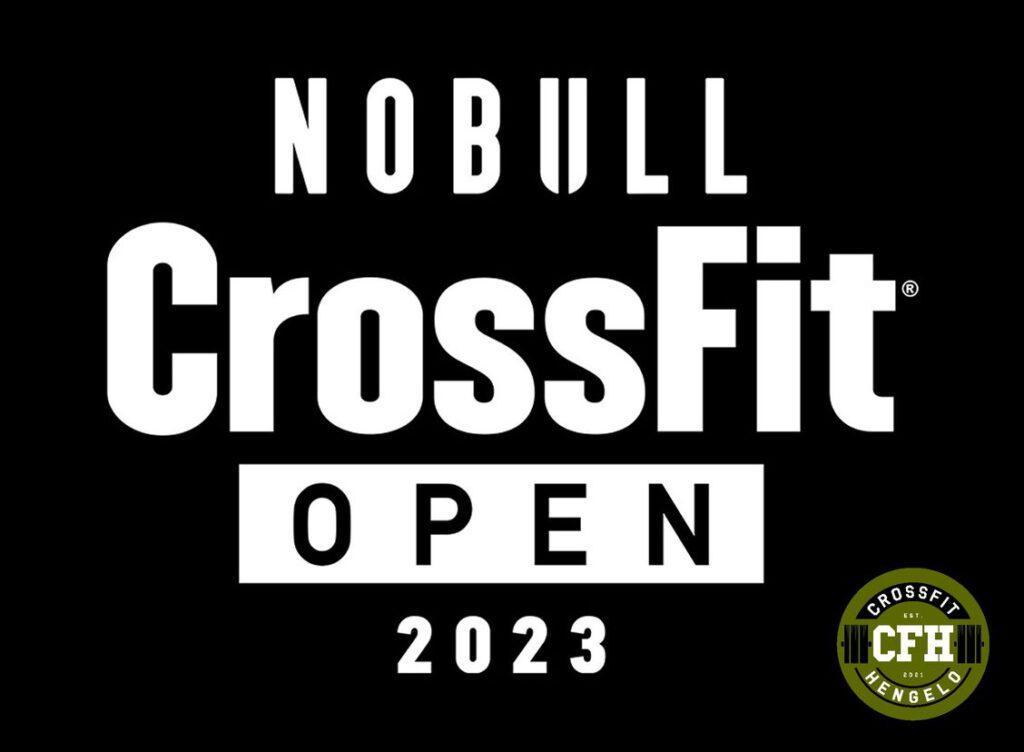 Klik op de foto voor een teaser!
Informatie over de NOBULL CrossFit Open 2023
Beste leden,
Ongetwijfeld hebben jullie het voorbij horen komen in onze box. "The Open" staat weer voor de deur.
De "NOBULL CrossFit Open 2023" is een online CrossFit event waar elk jaar duizenden CrossFitters van over de wereld aan mee doen. Ongeacht het niveau.
The Open bestaat uit drie online kwalificaties (WOD's) die voor elke CrossFitter die meedoet hetzelfde zijn. Wanneer je je inschrijft kun je kiezen voor drie verschillende niveaus, namelijk;
RX, Scaled of Foundations.
Het doel van 'The Open" is meedoen. Het is elk jaar een meetpunt om wereldwijd te kunnen zien hoe fit je bent. De fitste atleten in een categorie gaat via de Quarterfinals naar de Semi-finals en uiteindelijk naar de CrossFit Games in Madison, USA. Het hoogtepunt van het jaar voor elke CrossFitter.
Vanaf donderdag 16 februari wordt er door CrossFit.com elke week een WOD online bekend gemaakt. Bij ons in de box doen we deze WOD standaard in de programmering op vrijdag 17-2, vrijdag 24-2 en vrijdag 3-3. Iedereen die dus op vrijdag een lesuur meedoet gaat dus de WOD van de "The Open" doen. Geen zorgen, net zoals elke WOD zijn deze ook keurig terug te schalen naar jouw eigen niveau. Echter, omdat deze WOD's een speciale betekenis hebben, gaan we hier serieus mee om:
De laatste twee uur op vrijdag is er ruimte voor iedereen die zich officieel ingeschreven heeft voor "The open" en dus voor het doen van de kwalificaties met een "Judge". Een coach telt dan met je mee en controleert of je de bewegingsstandaarden haalt. Zo maak je je scores officieel meetellend en kunnen we ze in het online dashboard invoeren.
In de box hangt een nieuw whiteboard in de chill-out. Hierop mag je je naam schrijven als je ingeschreven bent voor "The Open". De enige kans om je WOD's dan te doen met een "judge" is op de vrijdag-avonden. Let dus even goed op of je alle dagen kunt. Ook komt op deze avonden het Strength-uurtje te vervallen. Deze zal dan ook niet te zien zijn in SportBit.
Voor aanvullende informatie kijk je even op de website van NOBULL Open 2023. Hier kun je je registreren als "The Open Games 2023 atleet".
Of vraag een van de coaches voor je "gameplan".
"The Open" is ook elk jaar weer de aftrap van het kwalificatie-seizoen voor diverse Nederlandse CrossFit competities. Een mooi startpunt voor het nieuwe jaar vol uitdagingen! We zullen dit jaar voor diverse andere competities de kwalificaties ook in huis halen met daarbij als hoogtepunt in de zomer onze eigen: CrossFit Hengelo Games! Hierover later meer.
2023: Game On👊